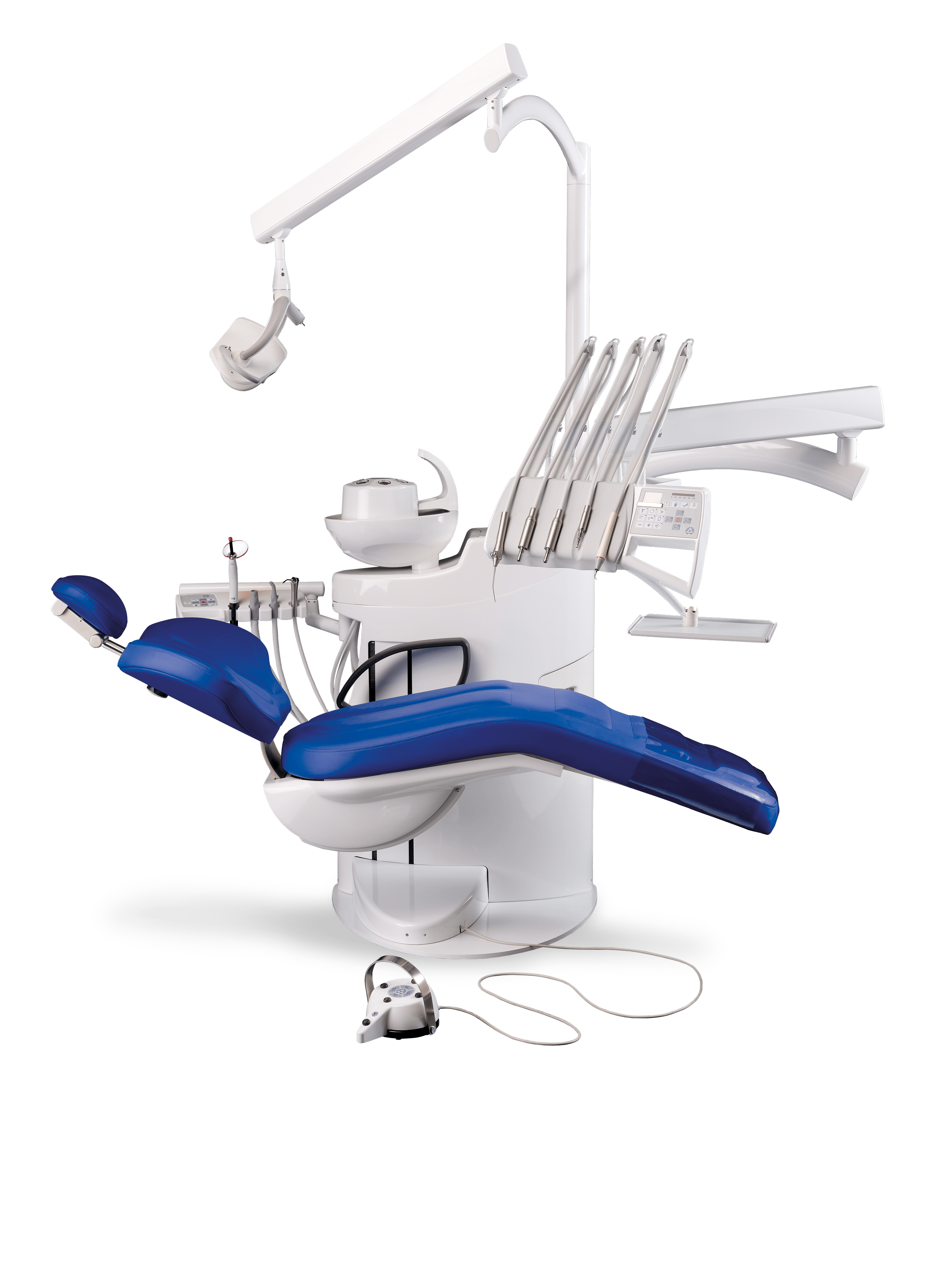 PNEUMATIC BRAKE OF THE ARM
Watch the video to find out how to remove the pneumatic brake of the arm or follow the photographic steps as illustrated.
POSITION OF THE PNEUMATIC BRAKE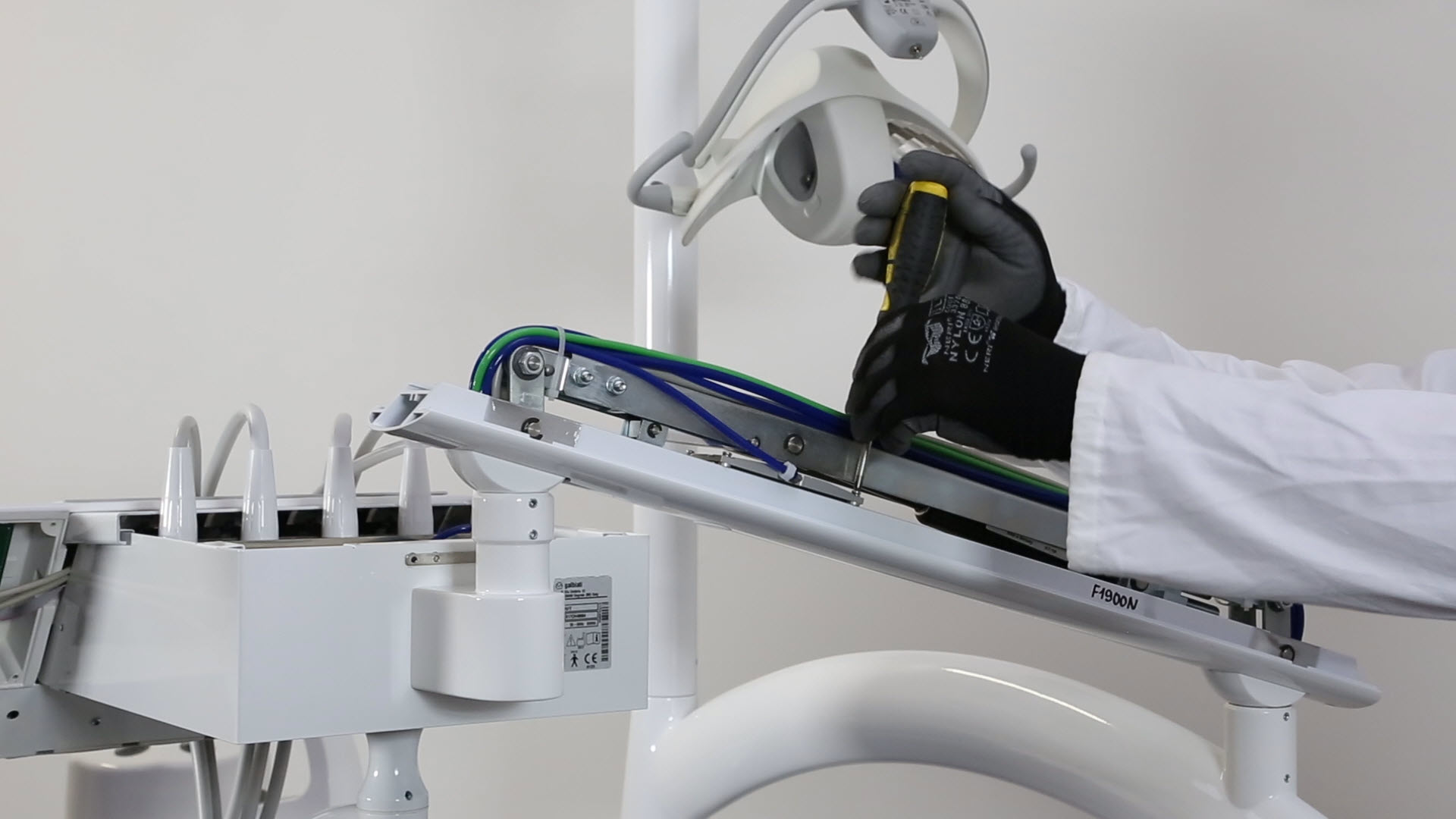 Unscrew the pneumatic block through 4 perimetric screws
REMOVING THE PNEUMATIC BRAKE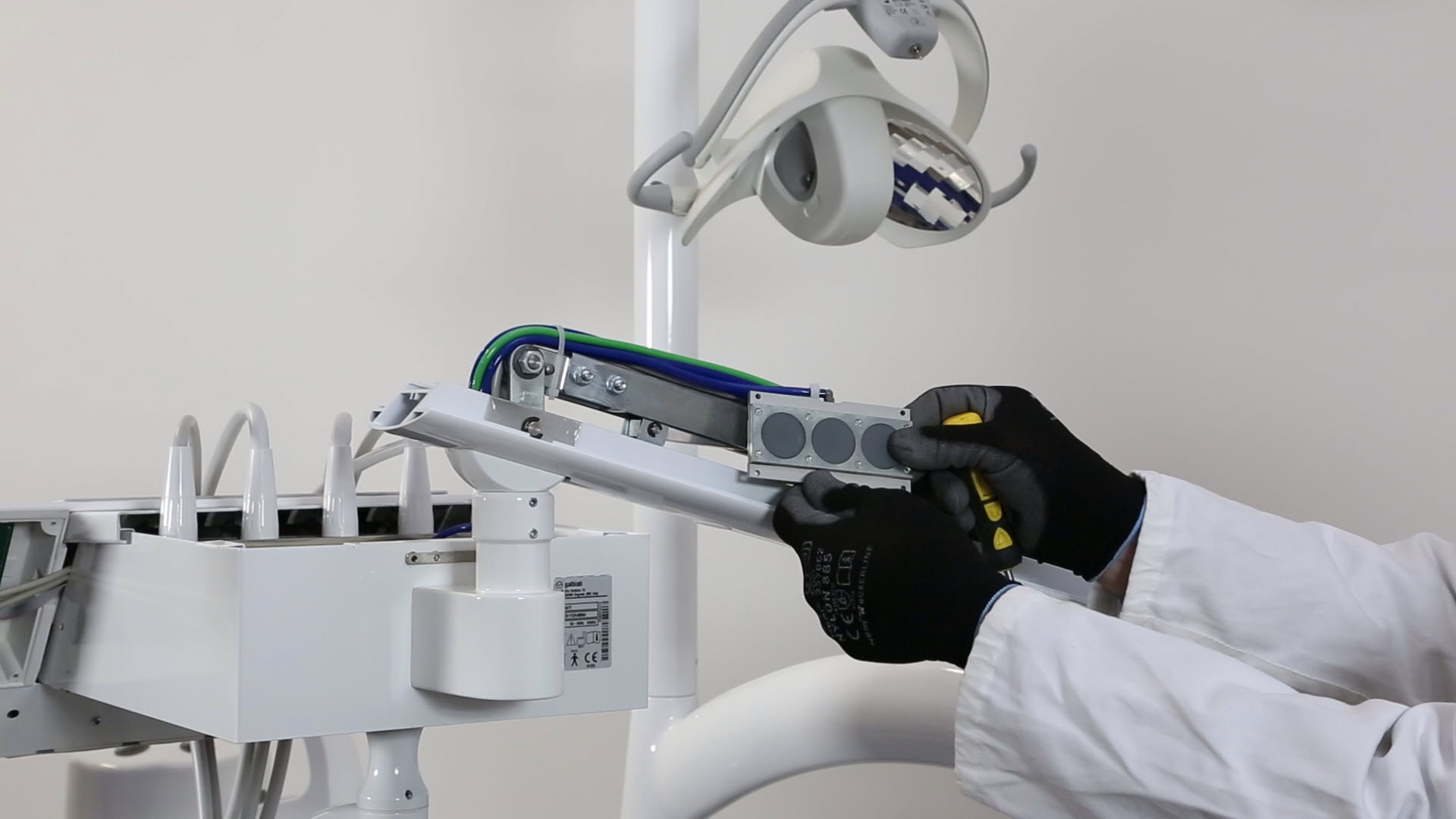 Pull out the pneumatic brake from its base.
Check that there are no air leakeages between the 2 metal structures.
Tighten the central screws to eliminate air leakage.