OZONE GENERATOR
AIR & WATER PURIFIER
LINDA
Protects your clinic, protects your patients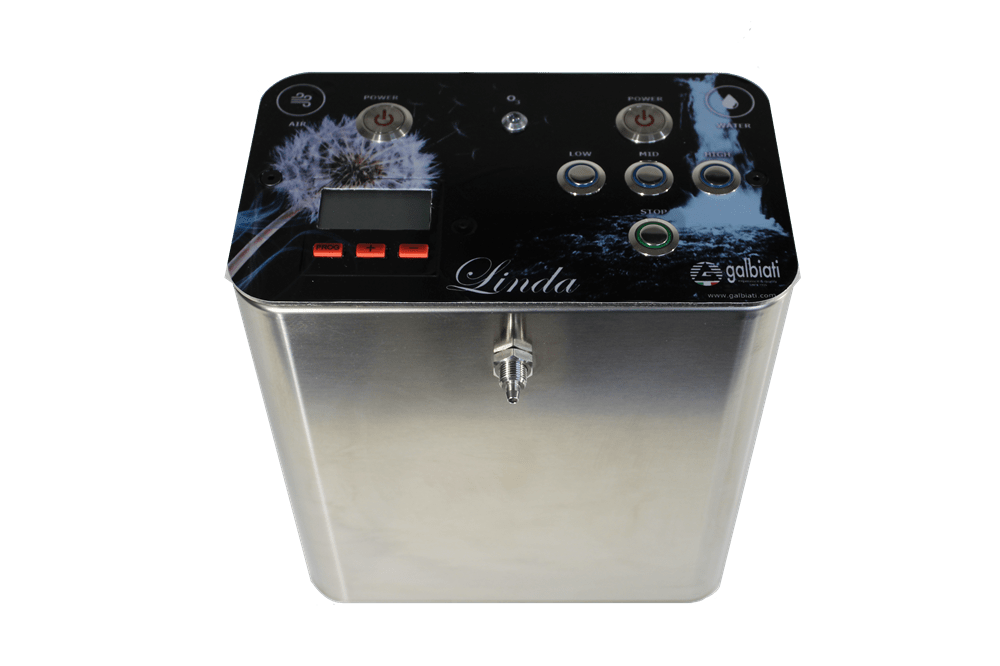 Our Galbiati Lab, 100% Italian
Department of "research and development", created LINDA, the new ozone generator for air and water purifying, is a combination of quality and
state-of-art technology designed with innovative materials which embraces the power in small dimensions.
| | |
| --- | --- |
|   | NO MORE BACTERIA |
| | NO MORE ESCHERICHIA COLI |
| | NO MORE LEGIONELLA |
Ozone has been shown to be more effective than other sanitizers, as it is able to deactivate viruses and bacteria (such as Legionella, Salmonella and E.coli). Thanks to its oxidation capacity, ozone deactivates bacteria by attacking their protective membranes. Ozone also has a very strong activity on viruses, preventing their replication.
F.A.Q.
Types of microorganisms
The main types of pathogenic microorganisms in water are bacteria, viruses and protozoa [30]. Bacteria are single-cell organisms that vary in size from 0,1 to 10 µm. The most commonly known species of baceria are E. Coli and Salmonella.
Viruses are a group of very small, infection-causing agents. They be found found in animals, plants and humans on the intracelular level. Viruses differ from bacteria because they do not have cytoplasms or cell organels. A virion or virus particle is only a small clog of genetic matter (DNA or RNA), surrounded by a protein mantle. There are only a few types that contain a cell membrane. The size of a virus can be anywhere between 0,01 and 0,1 µm. Examples of commonly known viruses are the Rotavirus and the Polio virus.
Protozoa are single-cell organisms that contain a core. They are very mobile and live off solid nutrients. They can be found in water, where they are a food source for fish and other water animals. Protozoa vary in size between 1 and 20 µm. Examples of protozoa are Cryptosporidium Parvum and Giardia Lambia.
For most disinfectants, protozoa are resistant to the mechanisms most often and viruses secondly. Bacteria are rarely resistant to disinfection [7,30].
SOURCES:
Enciclopedia Encarta
Potential mechanism through which oxygen-ozone therapy (O2-O3) could contribute to treatment against Coronavirus COVID-19
"Based on numerous scientific evidences demonstrating the different properties of ozone (O3) (review in Scassellati et al., 2020), there is a consolidated scientific support that oxygen-ozone therapy (O2-O3) could represent effective treatment against COVID-19.
In addition to showing that our immune system produces O3 from antibodies to activate their bactericidal capacity (Babior et al., 2003; Lerner and Eschenmoser, 2003; Wentworth et al., 2002), further studies demonstrate the role of O3. as a powerful anti-pathogen against bacteria (Giuliani et al., 2018), but also viruses, fungi, yeasts and protozoa.
As for viruses, O3 damages, through the peroxidation process, the viral capsid and interrupts the reproductive cycle by preventing contact between the virus and the cell.
Numerous studies support its antiviral activity. For example, a recent work (Ohmine, 2005) has shown that O3 can inactivate both viral strains with envelope [herpes simplex type 1 McIntyre (HSV-1), Elstree vaccine strain (VAC), Indian vesicular stomatitis virus (VSV) , influenza A (H1N1) A / WS / 33], which devoid of envelopes [human adenovirus type2 (Ad2)]. After ozonation, HSV-1 and VSV lost up to 6 log10 of infectious particles in 15 minutes, while VAC and influenza A up to 5 log10 in 40 minutes and 30 minutes, respectively. Ad2 lost up to 5 log10 in 60 min. The concentrations of Malondialdehyde (MDA), a by-product of peroxidation, were inversely correlated with the infectivity of the virus, given that the concentrations of MDA increased with increasing exposure time of the virus to O3. Transmission electron microscope images of Ad2, HSV-1, VAC and VSV confirmed the drastic morphological changes resulting after treatment with O3."
21/02/2020
Read full article…
SOURCES:
SIOOT
Società Scientifica di Ossigeno Ozono Terapia
www.ossigenoozono.it
Rivista Scientifica ufficiale Ozone-Therapy
www.ozone-therapy.org
Water and air ozone treatment as an alternative sanitizing technology
Alternative disinfection methods, such as gaseous disinfectant technologies, have recently been introduced into the market; these constitute an additional, efficient means to manual disinfection [1-3] or, in the case of water disinfection, a valid substitute for chlorine, enabling water to be reused (i.e. water reconditioning) [4, 5]. Furthermore, it has been demonstrated that a gaseous sanitizer (ozone) has a greater disinfectant ability than a liquid sanitizer, owing to its uniform distribution and penetration. Indeed, gaseous sanitizers display a four-fold higher diffusivity [11]. Among the gaseous sanitizers investigated in recent years, such as ozone, chlorine dioxide (ClO2), and cold plasma, ozone has proved the most effective [13], beinga powerful oxidant for water treatment. Ozone aerosolization could constitute an effective alternative antimicrobial delivery system, as it is able to penetrate into all surface irregularities and is applicable to a wide antimicrobial spectrum [11]. In conclusion, ozone treatment is considered a safe and effective disinfectant tool for the decontamination of water, air and equipment [18] Ozone may therefore be regarded as a valid alternate means of disinfection.
SOURCES:
Martinelli, M., Giovannangeli, F., Rotunno, S., Trombetta, C. M., & Montomoli, E. (2017). Water and air ozone treatment as an alternative sanitizing technology. Journal of preventive medicine and hygiene, 58(1), E48–E52.
Please fill-in to download product brochure
For further information about our products or to find the area distributor contact us
WHY YOU SHOULD CHOOSE LINDA?
AIR PURIFIER:

Elimination of smells
Sanitation of horizontal and vertical surfaces, including furniture and furnishings
Ability to enter air conditioning systems, and air ducts and all drains killing microorganisms
Improve comfort of the clinics

WATER PURIFIER:

Bacteriologically pure water, without Bacteria
Improving decontamination
Elimination of infectious risks for operators and patients
Reducing the use of normal detergent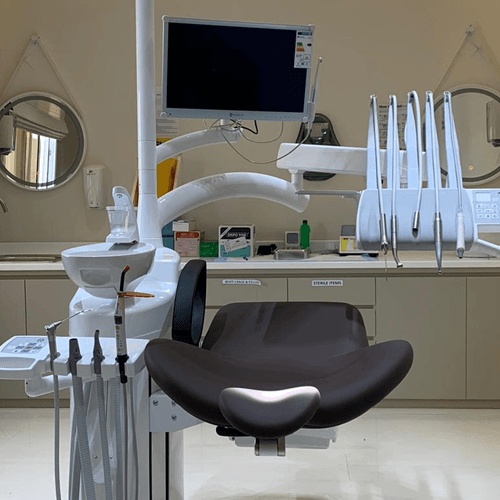 Medicine:
Clinics
Hospitals
Laboratories
Doctor's offices
Dental clinics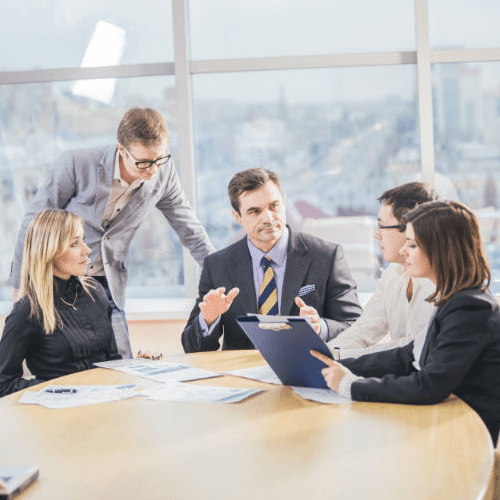 Company:
Factories
Offices
Toilettes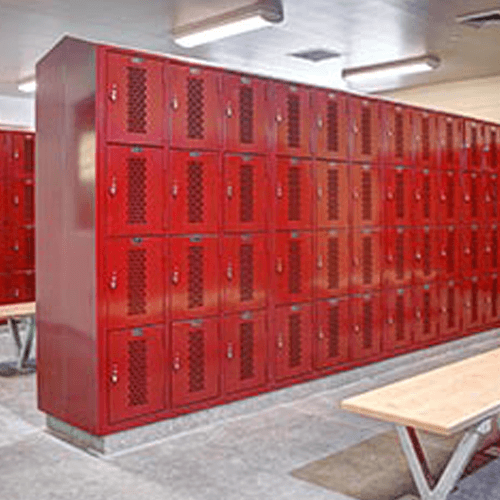 Sport Center:
Fitness gym
Dressing room
Toilettes
Swimming pools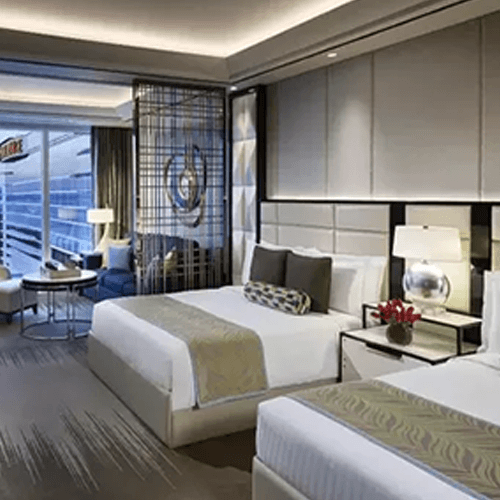 Accomodation & Restaurants:
Restaurants
Hotels
Kitchen rooms
Guests Rooms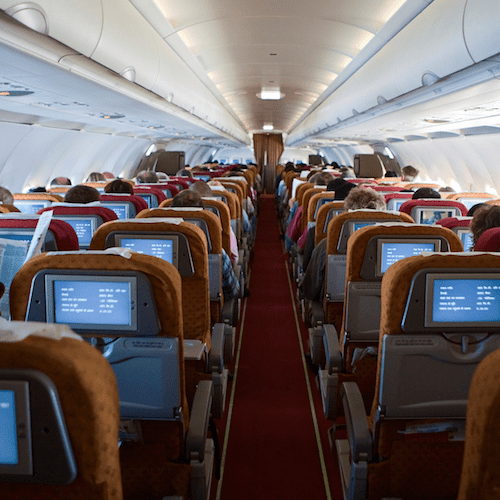 Boating Industry:
Boats
Aeronautical Industry:
Cockpit
Passenger cabins
SIZE: 200x120x224 mm
RATED VOLTAGE: 230Vac-50/60Hz
RATED POWER: 450W (Max)
MATERIAL: stainless steel AISI 316
TIMER: electronic timer with digital setting
O₃ CONCENTRATIONS: 1g/h
N°1 Bottle (1000ml)
N°1 Teflon tubing with diffuser
N°1 PET glass cap